---
CATEGORIES
---
ARCHIVE
---
POST MORE VISITED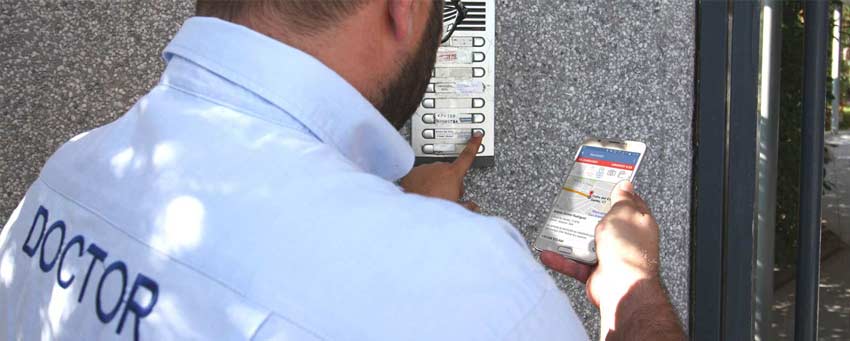 28 - February - 2019
How can I obtain the best health care assistance?
The health is the welfare state which we tend to appreciate when any type of illness occurs. While we enjoy a good physical and mental fitness, we forget all the inconveniences caused by disorders, pain or diseases. That is why one of the main focuses of SEMESUR ASSISTANCE is to offer you the best medical assistance in the minimum possible time. To this end, we work hard every day in order to restore, protect and promote your health and wellbeing fast and efficiently.
Thanks to our health care assistance, the SEMESUR ASSISTANCE team will move to the area where you are. In many occasions, the medical assistance cannot and should not wait and in the most case alerts, we find ourselves in front of an urgent medical condition, which obliges our medical crew move as quickly as possible.
Once we receive a medical alert call, a process is initiated so that one of our healthcare teams moves urgently to the exact point where the patient is located. The distance and the conditions of the patient will not be an impediment for the average time of this process being less than 1.5 hours.
Apart from that, every problem needs a personalized and concrete solution. That is the reason why we count with all types of medical specialists who provide a specific medical response after making the corresponding diagnosis of the pathology. The purpose is to guarantee the best professional solutions for both patients and insurance companies.
After more than 20 years of experience, SEMESUR ASSISTANCE is one of the leading medical assistance companies that counts with the major direct assistance networks in Spain and Portugal. There is no place in Spain or Portugal where we are not present with our specialized medical teams.
However, our network does not end here. SEMESUR ASSISTANCE is in the process of international expansion and we currently have representation in ten countries on four continents: United Kingdom (London), Lithuania (Vilnius), United States (Miami), Malaysia (Kuala Lumpur), Philippines (Cebu), Sri Lanka (Dehiwala), South Africa (Johannesburg) and Kenya (Nairobi), in addition to those previously mentioned in Spain and Portugal.
All this adds up to our full availability. The emergencies work around the clock and therefore we provide emergency health care assistance 24 hours, 365 days a year.
To sum up, trusting SEMESUR ASSISTANCE supposes enjoying full medical coverage, wherever you are. We will send a doctor to your home address, residence, hotel, work, etc. You will have an access to the most complete private hospital network, including emergency department and any medical specialist, odontology, and all the necessary tests. In case that you do not want to wait or cannot go to the medical center, as long as your symptoms are compatible, we will pursue a video call and you will access our exclusive telemedicine services with our doctors. You can access from any part of the world.
Who can obtain SEMESUR ASSISTANCE health care assistance?
We offer professional medical health care for all. Our medical team can visit and attend any kind of patients, independently from the fact whether they are children or adults and regardless of the pathology of the patient. Apart from that, we count with multilingual staff, and therefore the language will never be any inconvenience for receiving the best possible medical treatment.
You can access our services by contacting your medical insurance, travel insurance or directly SEMESUR ASSISTANCE on the assistance phone number (+34) 911 010 900, filling in the form in order to call you or requesting a quote directly over phone call.
As you can observe, the ways you can contact us are various but there is only one goal: your health.