---
CATEGORIES
---
ARCHIVE
---
POST MORE VISITED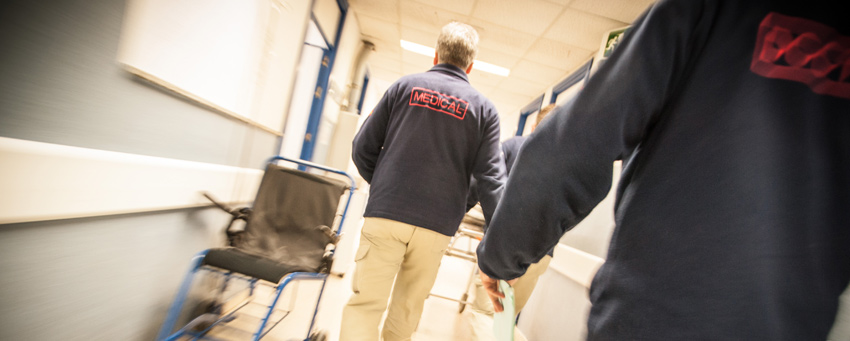 25 - March - 2019
Quick and direct access to a global hospital network
Semesur Assistance provides an immediate access to emergency care: we guarantee that 95% of all consultations will be handled in less than 24 hours.
One of the main strengths and values of SEMESUR ASSISTANCE is based on its extensive hospital network. This allows quick and direct access to thousands of health centers around the world. After many years of experience it has been possible to shape a health care network that covers each and every one of the medical needs that a patient may require. No matter the place, no matter the language, the disease or the urgency: SEMESUR ASSISTANCE has the necessary tools to offer the best solutions.
On a national level, we are talking about more than 300 private centres throughout Spain. This volume covers all the country's regions and its main cities, including the areas of Ceuta, Melilla, the Canary Islands and the Balearic Islands.
But the strength of SEMESUR ASSISTANCE is not only reflected at the national level. The hospital network also covers the continental area and extends directly throughout Europe. In addition to these private centres, there are thousands of public hospitals which we work with. These agreements make our healthcare available anytime, anywhere in the world. From the United States to Japan; from South Africa to Argentina: our service is global.
In addition, we are talking about quality healthcare to which the patient has direct access. There are no waiting times or shifts. We offer a direct access to emergency care as we guarantee that 95% of consultations will be managed in less than 24 hours. Similarly, appointments with specialists are attended with the same speed, as our patients will always enjoy a series of privileges.
All this is not at odds with the cost containment, since SEMESUR ASSISTANCE accumulates an important experience in the sanitary sector. This allows us to work in a market with the best quality-cost, both for the patient who comes directly to our services and for the insurance companies that place their trust in our management. We are always within reach whenever the patient needs us. Either directly, through your insurer or through a reimbursement policy. In all cases you will enjoy the best medical care (specialty consultations, hospitalization, surgeries, diagnostic tests, urgent care ...) with the costs fully adjusted.
You already know that you will be able to access this entire hospital network through your medical insurance, your travel insurer or directly by contacting SEMESUR ASSISTANCE on the 24h Assistance telephone number (+34) 91 10 10 900, filling in the form so that we can call you, or requesting a quote directly by telephone.
As you can see, there are several ways to contact us, but the goal is only one: your health.